RESTAURANT AND BANQUETING
Restaurant and banqueting
Have a seat in our elegant but cozy restaurant San Lorenzo, in the historical center of Lugano. When North meets South, an eclectic combination of flavors mix into a tantalizing palette of scent and colors in your plate.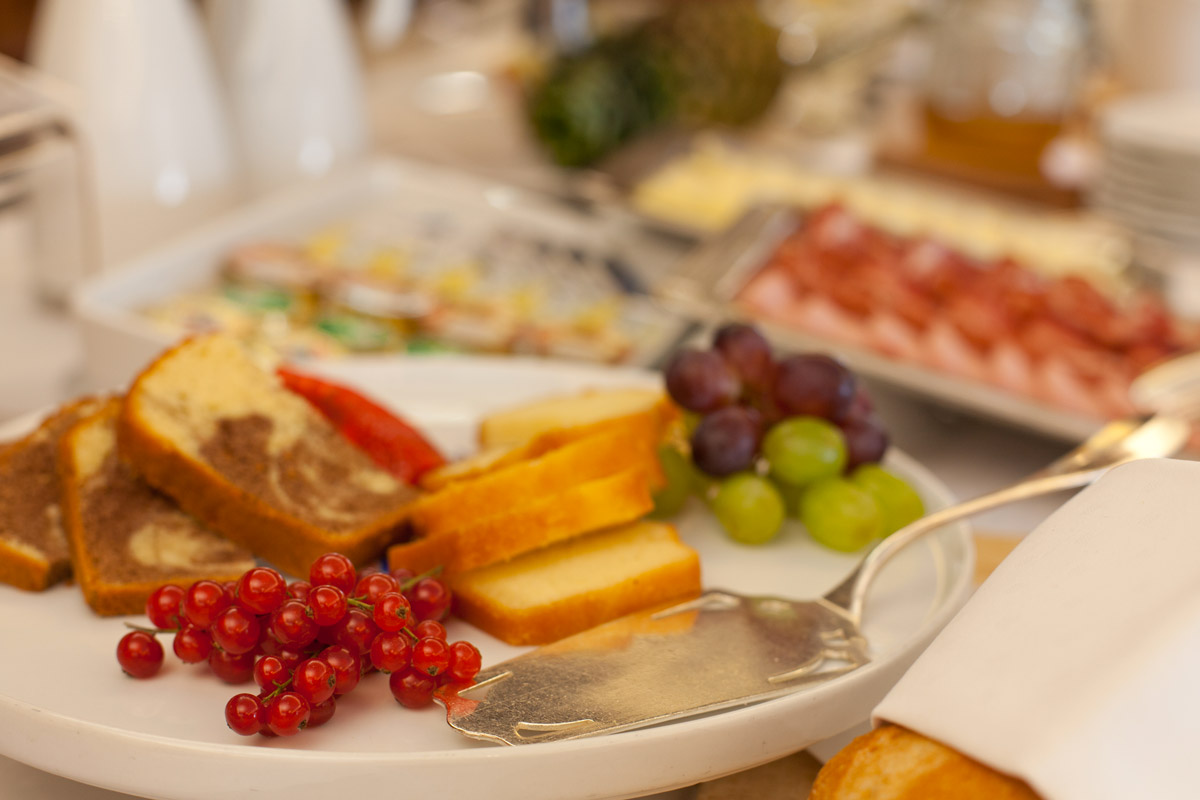 Breakfast
Served every day from 7AM to 10AM in San Lorenzo Restaurant or on garden terrace. On Sundays until 10:30AM
Start your day with a sweet wake up call at the buffet breakfast with cereals, yogurt or a fesh fruit salad.
Choose among many fresh products like milk from Ticino, coffee and juices, or pick your favourite type of bread or cake.
Sunday morning is a special morning. Every week Chef Thomas bakes fresh sunday bread, in Switzerland called Sonntagszopf or Treccia.
Each and every guest is special to us, also for breakfast: at Hotel Federale we try to look after guests with special food needs, having ready some items (for example Glutenfree products). Please advise us of your special request when booking. Thank you.
Restaurant San Lorenzo
Restaurant San Lorenzo open every day from March to November for breakfast and dinner service (from December to February restaurant closed on Monday evenings)
Dining at Hotel Federale can be an exotic vacation for your taste buds. Come back in time when Risotto, Lasagne, or Piccata milanese were made of only natural products. Chef Thomas prefers to use only fresh products and prepare them à la minute, like it was done in traditional cuisine.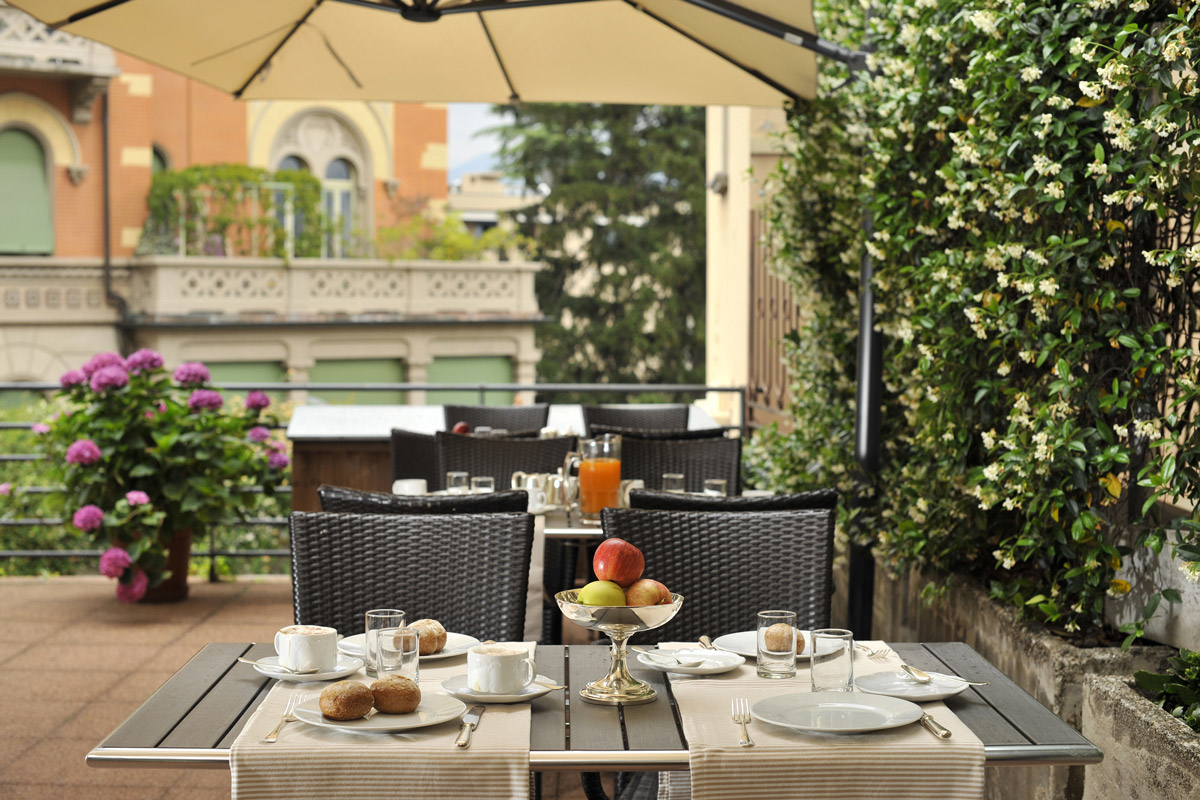 Garden Terrace and Bar
During summer, start the day with breakfast in the open air on our beautiful terrace in the center, set between two historical buildings.
Also open for dinner and in the evening to let the day end in style.
Possible to book the terrace for banquets, aperitifs and receptions.
Any excuse is good to stop at the bar with the scenic fireplace.
Enjoy a charming glas of spumante, or a glass of Darling red or just relax reading a book.
Banquets, Catering and receptions downtown Lugano
An enchanting place right in the center of Lugano with spaces for aperitifs, banquets and receptions for up to 100 people; in summer, weather permitting even outside.
The menus are discussed personally and Chef Thomas Galliker is at your service.
Hotel Federale is easily reachable on foot from the center, from the SBB station and by public transport.